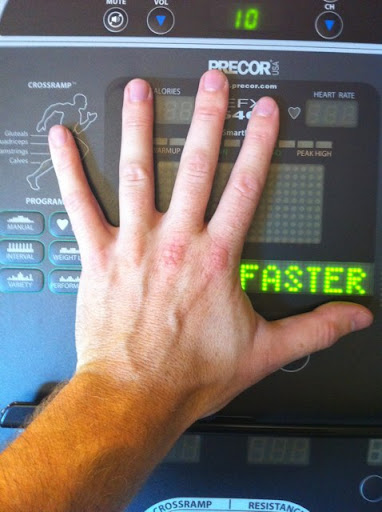 A new study in one of my favorite reads, The Journal of Nervous and Mental Disease, says that left-handed people are more prone to anger. I can't begin to tell you how angry that makes me. And you wouldn't like me when I'm angry.
As if that's not enough, the elliptical machine is telling me to run faster. It makes me so angry when machines tell ms what to do.
Speaking of machines, doesn't it get you really angry when machines try to take over the universe like in The Matrix?
Ugh, and The Matrix, I mean what the hell were those two sequels about? Nothing angers me more than poorly thought out, unnecessary sequels.
Damn you powerful right brain for making me so angry. I'll get you and your little dog, too!
(Whoa, I guess they're right, lefties are more creative. Or slightly insane.)